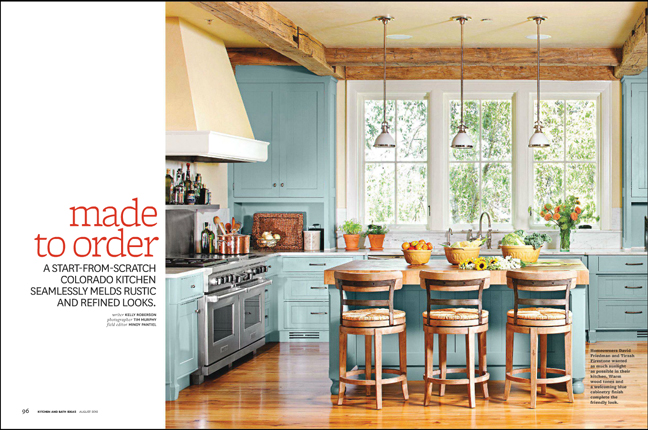 Made to order… featured in Kitchen and Bath Ideas (Better Homes and Garden Publication).
Palmer Woodwork is not a factory or box store but instead a small, personalized shop that focuses on every step of your project, from concept to installation. We are not constrained to predetermined sizes, styles or colors. This allows us to not only maximize the best use of your space, but create almost any look you envision.
We believe a union of old world knowledge and techniques along with the use of modern equipment is the way to achieve the best results in a timely manner. That's why we employ a hand-picked crew of artisans with years of experience and knowledge to draw upon. This skill, in conjunction with our fully equipped facility containing today's modern technology gives us almost limitless possibilities to complete any size project accurately and on time.
Materials matter, too. We believe that superior craftsmanship and unique design deserve the finest products. Conservation is also important so we make sure to maximize all materials and waste as little as possible. Thanks to a constantly evolving knowledge and experience of using green products such as Forest Stewardship Council-certified lumber and NAUF (No Added Urea Formaldehyde) sheet goods, as well as the latest water-based, and Green Guard Certified finishing products, we are able to have a minimal impact on our environment.
We love what we do. Our passion is evident in everything we create.